About The Dentists
Welcome to the Brandywine Smile Center
Brandywine Smile Center is conveniently located in Glen Mills, PA 19342.
Michelle Chu, DMD & Serena Colletti, DDS – Endodontist
Each dental practice has a personality that reflects the entire dental team. One thing people always say is how much fun we seem to have in the office. It's true we work hard giving our patients the individualized treatment they deserve. We also take hundreds of hours of advanced training in all parts of the country to keep our skills up to the minute. We love what we do. For our patients without dental benefits, we offer the Total Health Dental Plan and Care Credit.
Our Doctors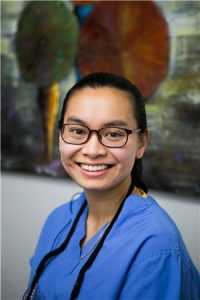 Michelle Chu, DMD
---
Dr. Chu is a graduate of Temple University's Kornberg School of Dentistry where she earned her Doctor of Dental Medicine degree.  Her Bachelor's degree was earned from University of Buffalo.
Dr. Chu thrives on being part of a team that is able to take care of patients with great care and great technology.  The goal of the office is to be at the forefront of dentistry, provide quality care and have fun while doing it.  Dr. Chu prides herself in empowering her patients to lead their dental care.  She never wants to tell a patient what to do; she wants to be a partner in their decision-making.
In her free time, Dr. Chu enjoys working on her house.  She is an avid fitness fan, a lover of martial arts and a "foodie" who enjoys traveling to great distances to sample amazing foods!
Her favorite quote is, "Don't Let the Perfect be the Enemy of the Good".
---
OUR STAFF
---
Rosie Triassi, RDH

Dental Hygienist
Kristen Gadomski, RDH
Dental Hygienist
We are pleased to provide dental care to our patients in Glen Mills, Aston, Chadds Ford, Garnet Valley, Boothwyn, West Chester, Media, Chester Heights and the surrounding communities.
---
We are proud member of the Chadds Ford Business Association